Industry Speaks
Thank you VIVA IMR for Providing me such a great opportunity through campus recruitment program from which i Got selected in Aadhar Housing finance Ltd . It been great Experience on working here stress free Atmosphere with great opportunities and Job Satisfaction.
Amrendrakumar Abhiram Jha
MMS Batch 2015-2017
Interactive students had an excellent time interacting with young minds.
Abhishek Seth
Corp HR IL&FS Ltd.
Very good arrangements by management. Good interaction by some students.
Abhishek Mani
AVP Investor Relations Reliance Infra Ltd.
Very good Institute and very good arrangements. hope this session will be fruitful.
H.S.Sharma
Gm Bank of Baroda
Excellent Institute . Very Good Atmosphere to Learn.
Vivek Mandlik
DGM VASAI VIKAS BANK
Alumni Speaks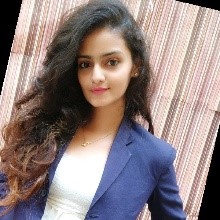 Chahat Surana
I belong to its Management and Research faculty and in my experience, it is a very good Institute! The professors are highly qualified and very supportive. Infrastructure is good too. It is a huge campus close to nature with every facility needed. I see no compromise in quality of education and guidance for the students with regards to syllabus, placements, projects or internship. I had wonderful experience with VIVA Institute of Management and Resarch, Thanks to my professors and the staff!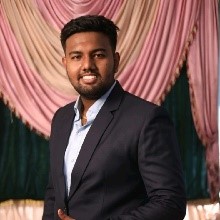 Pratik Pawar
A great college for management students. From infrastructure to placement everything is satisfying. All the faculties are very supportive and students can easily approach them. Had my best 2 years here.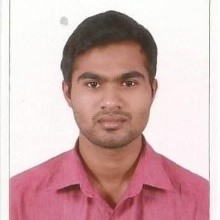 Er Vinit Varghade
One of the Best college in Mumbai and Palghar region. Teachers/Professors are highly qualified and very good. College infrastructure is good I like the college very much To much supportive staff.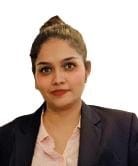 Mitali Sonar
Since the previous 18 years, I have been a member of the VIVA group throughout my education, including my schooling (1st-10th),high school years (11th and 12th), engineering programme, and currently MMS(MBA)studies. VIVA Institute of management & Research is one of the greatest institutions in the Palghar district, with supportive, intellectual faculty that offers students a tonne of possibilities... One of VIVA IMR's outstanding qualities is that not a single student has had their admission denied owing to financial difficulties and this is possible only because of supportive director like Dr.Hiresh Luhar sir. Many well-known intellectual figures were asked to speak as guests at colleges in order to broaden students' knowledge and provide them with new chances. College courses that give certifications and a variety of skill programmes aid in skill development.Due to dedication and hard effort, the placement cell at VIVA IMR, which includes prof.ketan Rabhadia and Prof.Prapti naik, are able to attain a 100% placement record, which opened doors for students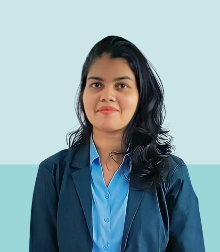 Monika Jha
I want to express my deep appreciation for VIVA IMR efforts in connecting us with top companies and sharing this wonderful opportunity with us
Anti-Ragging Committee & Squad